One of our energy modelers reviewed the idf files generated by Honeybee/OS and noticed a few issues. I've copied her comments into several posts, 1 per item.
#4 Radiant heat gain
The fraction radiant heat gain from equipment, light is something we would like to capture. Mostly the fraction radiant for electrical equipment is assumed between 20-30% and for lighting around 60%. Currently, the Electric lighting and equipment objects does not have any values for fraction radiant.
Model generated in HB/OS using custom equipment and lighting schedules



ASHRAE reference building idf. This is what we want.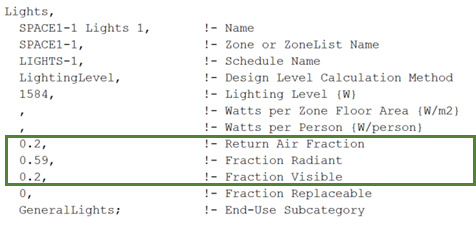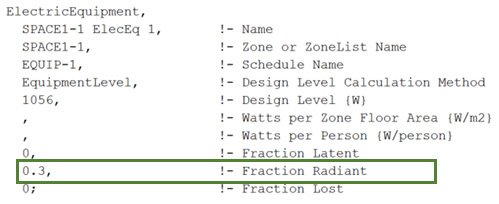 in.idf (613.1 KB)
SchoolsFirstOffice.osm (724.7 KB)