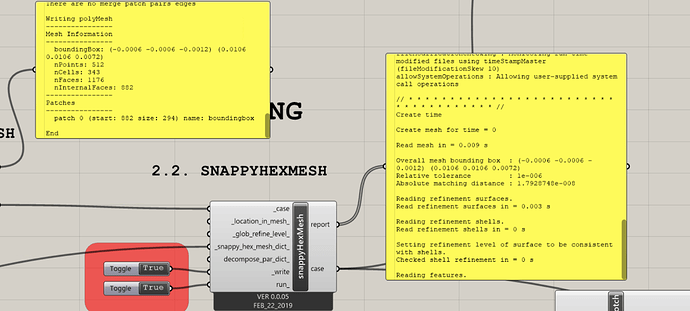 hey, I am recently using butterfly for indoor testing. I create a single box with two voids represent inlet and outlet, however, I have some problems with the snappyhexmesh component.
There is no error with it, but it just can't read the features. I have searched on the internet and couldn't find the similar issues with mine.
I upload the image here, any help or advice is appreciated.
by the way, the unit is meter.