ExampleAttachedBuildings.gh (117.2 KB)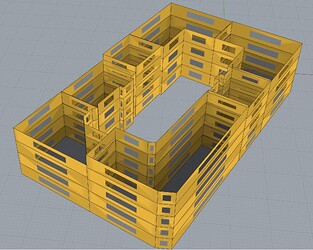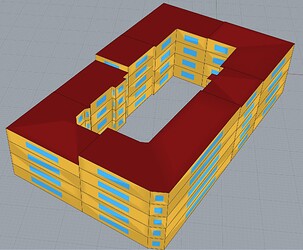 Hello All,
Is there a solution to resolve adjacency / boundary condition for abutting buildings in Dragonfly?
Attached are screenshots of an example block of 7 buildings, typical in the city I am working on. When I remove visualization of the roof, you see windows located on the abutting walls between buildings.
Also the boundary condition for the abutting walls is 'outdoors' - I suppose it should be adiabatic, at least when below the roof line of the adjacent building - is that correct?
I'm attaching my GH script where I've tried two workflows - one from footprint to DF buildings, and a second which attempts to then decompose the solids to use the DF intersect & solve adjacency tools. But in both cases I have the same result.
Thank you in advance,
Anthony