Hi.
I'm trying to sort out the diffuse horizontal illuminance values from a EPW-file within a given analysis period.
Cull pattern don't solve the issue as I see it, unless you make a txt. file containg zeros for the hours you don't want to include (somewhat time consuming to make several times).
I'm interested in getting the values only for the period of interest. Furthermore, I would like to extract weekends (saturdays and sundays).
Do anyone have a efficient way of performing this using LB/HB components?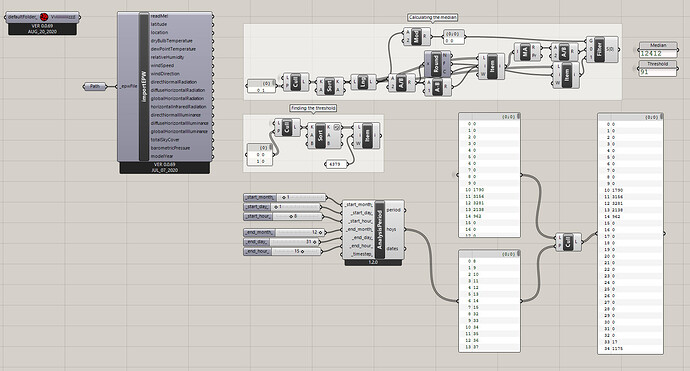 EN17037.gh
(380.4 KB)