Hi Chris and Mostapha,
Thanks for your time!
Yesterday, I just updated both legacy and plus version. Then I tried to update one old script to HB+ 0.0.06.
With following this post (Honeybee[+] update old scripts error), I copied and pasted the HoneybeePlus_installer component into the HoneybeePlus folder at C:\Users<USERNAME>\AppData\Roaming\Grasshopper\UserObjects\HoneybeePlus , overwriting the previous component.
After toggled the Installer component and restarted Rhino and Grasshopper, old definitions are not really updated. The old script worked fine before updating.
Please see the below screenshot: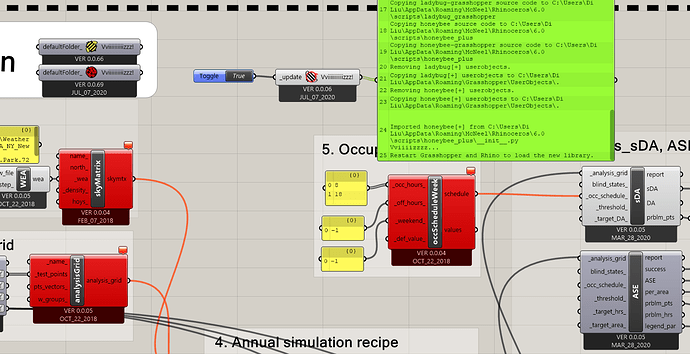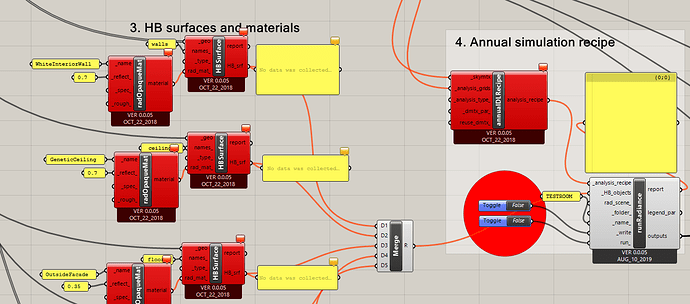 Thank you for any suggestions!
Di