Hi
I'm wondering what the best way is to run a view analysis over multiple buildings. By default the input to 'geometry' is flattened. I want to have a single legends, but separate average view values per building.
If I keep the geometry input flattened I somehow need to reverse engineer the meshes back into its constituent parts plus recalculate the average view etc. This is proving very difficult because as soon as I disjoint mesh, I've lost the corresponding view results.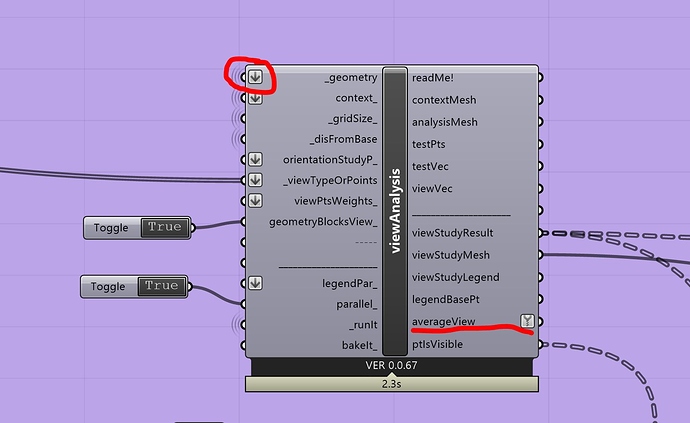 If I don't flatten the geometry input, the mesh and the average view is correct (I think) but then I get multiple legends and when I go to recolor the mesh the lists don't match.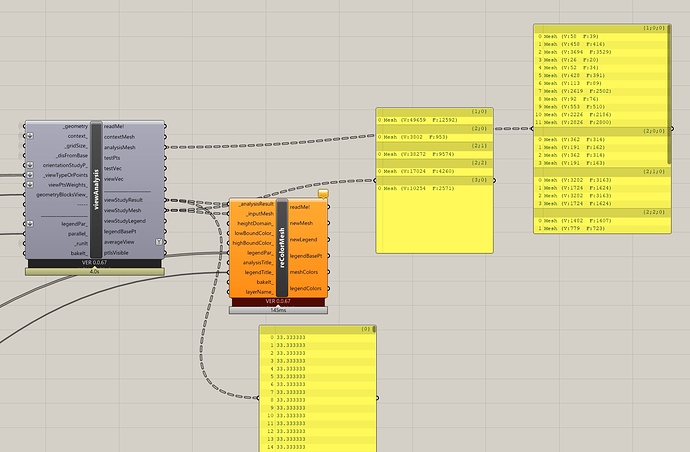 I'm sure there must be an easy way to do this. Any thoughts?