Hey everyone!
I'm currently working on the thermal optimization of a 5-zone single-family residential building. Since my goal is to optimize the whole building's thermal comfort (using Galapagos), I'm planning to use the average of all 5 zones results as my objective function to be optimized. I intend to use the ASHRAE 55 adaptive comfort method to asses whether the zones are comfortable or not, however, I don't know which is the best Ladybug component I should use to get the average comfort for my building. As far as I know, there are basically two options:
Simulate through ModelToOSM, assess thermal comfort using the LB Adaptive Comfort component and get the zones average; or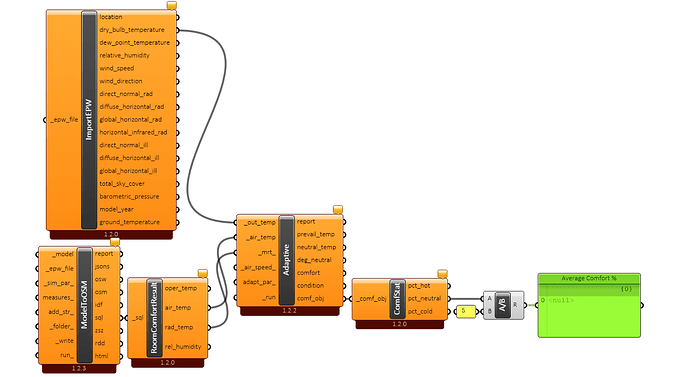 Simulate through HB Adaptive Comfort Map and get the average of Thermal Comfort Percent for all sensor points.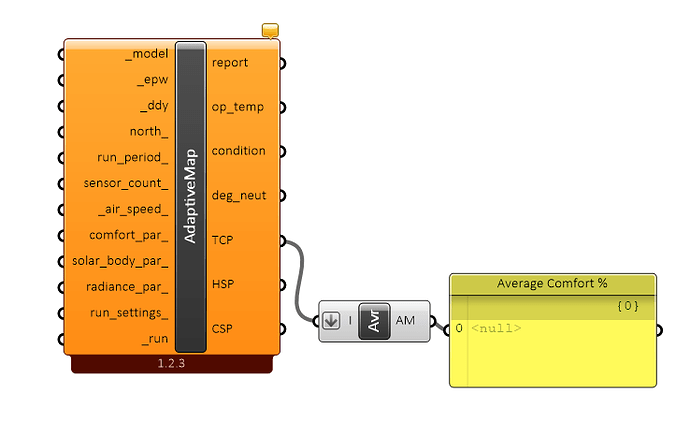 In my opinion, the first option seems to be the faster one, while the second looks more precise, although taking more computer power simulate each one of the sensor points. Another guess is that both approaches could be leading to the same overall average.
What are your thoughts on this?