Hi everyone,
I am a new user of butterfly, so far I am greatly impressed with the tool and I think it can really help with my CFD workflow.
The default folder for butterfly seems to be "…/user/butterfly". I would like to change the working folder to the run folder of OpenFOAM/BlueCFD- I found somewhere that you can do that through case.wrokingDir, so I tried that: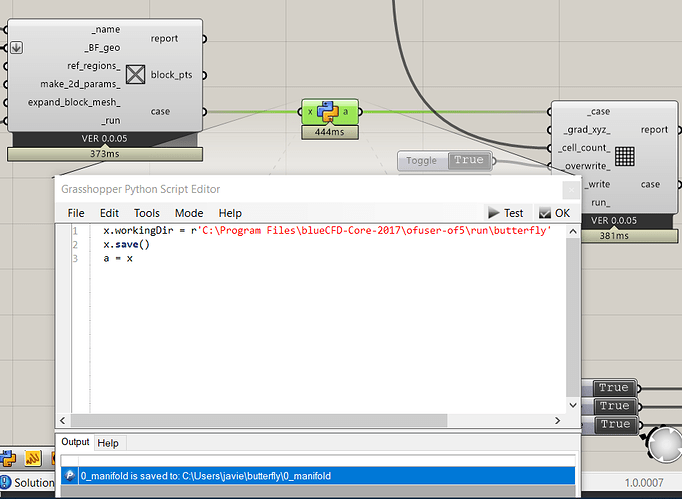 But as you can see from the output, it is still working on /user/butterfly. How can I change the working directory?
Thanks.