Hey guys,
After weeks of waiting, I am feeling so excited to use the new version of LBT, HB and DF for my microclimate project at an urban scale (500 Meters). Thanks so much for your team efforts!
The issues that remain unsolved for me are to probe the surface temperature for 40K points over the ground in the city (the grid size = 2 meters). Since the legacy version can do the job with very limited computation capacity (It took 24 hours to run 10K points), I am looking forward to the new version that might make a difference in the simulation speed. However, I could not convert the legacy HB components to any in the new version, such as OutdoorComfRecipe. Here is my GH file that includes both the new and the legacy versions for testing the surface temperature of ground geometry in the example UWG file.
LBT_HB_UrbanMicroClimatMap_MRT_UTCI.gh (1.4 MB)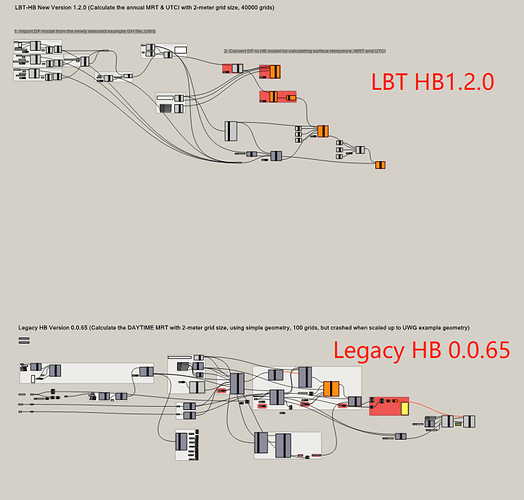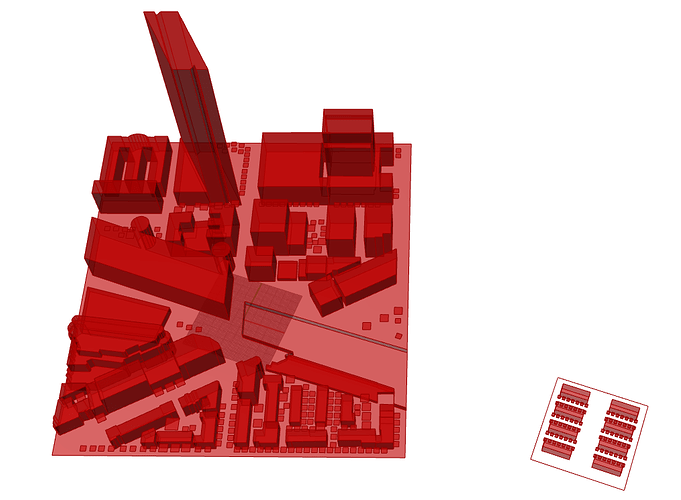 Greatly appreciate it if anyone can work out to calculate the annual outdoor surface temperature, the MRT & UTCI at the ground level for a large-scale urban area.
Best,
Kai