I have searched and can only find my own post Honeybee Energy and Natural Ventilation appearing as a substantial cooling component in the Energy Balance on this topic of understanding how to look at Passive Measures in early design.
I have added some extra fenestration controls to the simple Sample file Annual_loads.gh.
I get graphs for the loads balance that look like this:

(Note, this is Wellington, so summer is December to March.
There are clearly issues with this energy balance as indicated by the 'Storage' term in the bar charts for summer. These can largely be cleared by adjusting the Ventilation controls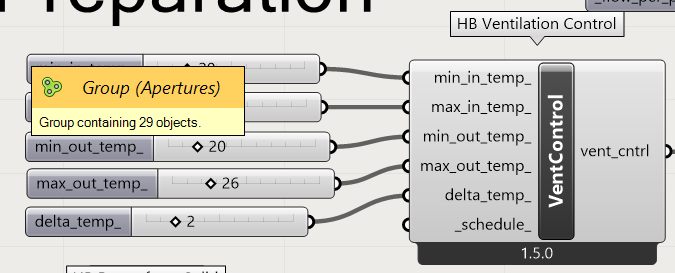 Previously the Min outdoor temperature was the same as the heating temperature - 18C.
I suspect I can sort out the storage issue by working on the vent control settings.
However, what puzzles me is, even if I set the flow of mechanical ventilation to zero,

The mechanical ventilation portion of the bars is always tiny.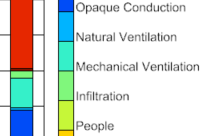 I am at a loss to understand where I have gone wrong. As always, all assistance / comments gratefull received
Test_annual_loads.gh (110.7 KB)