Hi everyone,
Is there a way to simulate UTCI accounting for both external glazing and point-by-point wind speeds?
There is a workflow with UTCImap component, which calculates MRT with Radiance and can handle external glazing, but it does not allow to assign wind speeds for each point of the grid (it uses single wind speed from the EPW).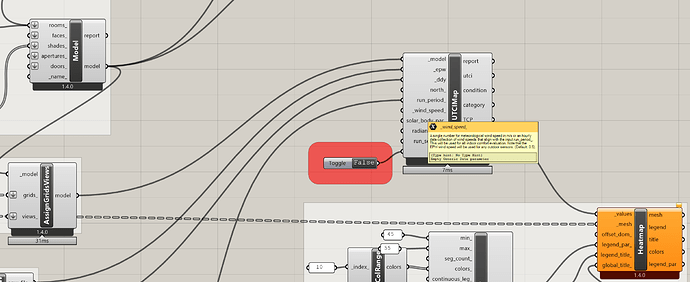 On the contrary, I can assign point-by-point wind speeds with the UTCI component, but OutdoorSolarMRT component with HumanToSky input take the context geometry only as Breps or Meshes and do not handle the glazed objects.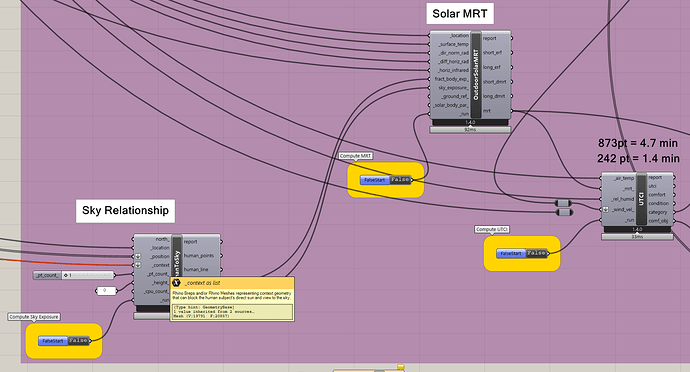 Am I missing something? Is there a workaround for this issue?
Thanks all!