Hi @chris,
Lately i updated OS to 2.8. Seems to be it uses E+9.1.
Using the HB_EPWindowShades component it creates, among others in the IDF, a block WindowProperty:ShadingControl for each zone (it is supposed to do so). Unfortunately this block doesn't include the zone name, which is a compulsory input. As a result you can imagine, the simulation crashes.
Tried to use the HB_runEnergySimulation instead but the error i get is:
This component does not support shading control in versions of E+ greater than 9.0.0.
Use and older version of EnergyPlus or use the OpenStudio component.
See a snapshot of the definitions HB creates and the one missing. Now i see that other compulsory fields are missing (Fenestration surface names)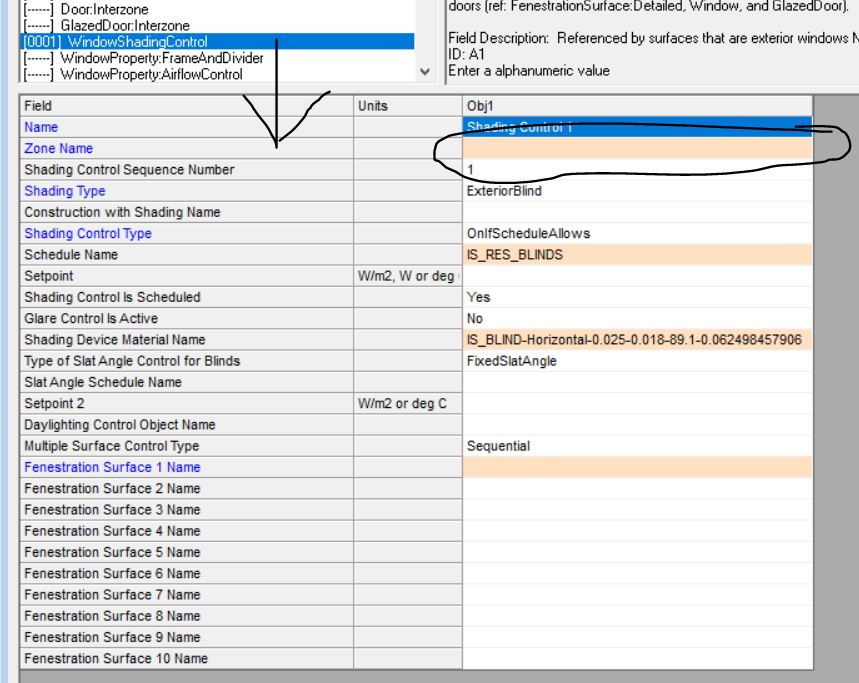 I'll appreciate your help. Hoping that i don't need to downgrade versions …
Best,
-A.